Wednesday, November 2nd, 2016
The second teaser for The Losers by Vincent Lindgren and the Hanglosers. A full length feature currently under developement.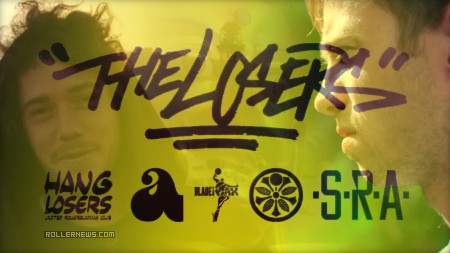 Shot on location in Stockholm, Oslo, Copenhagen, Berlin, Vienna, Prague, Bangkok, Phuket, Krabi, Tokyo, Osaka, Okinawa, Barcelona, Malaga, Lisbon, Boston, New York and Kathmandu.
Featuring appearances by Nick Lomax, Michel Prado, Peter Kallio, Shintaro Nakayama, Jacob Juul, Fuminaga Sekiguchi, Richie Eisler, Joakim Lundberg, Danny Aldridge, Mathias von Gostømski, Patric Ståhl, Gabriel Gök, Samuel Cabezas, Nicklas Andreas Persson, Axel Bihagen, Julius Josefsen, Joe Atkinson, Mike Torres, Ian Orbinson, Kenny Owens, Dustin Werbeski, Kazu Mori, Olav Norheim, Jonas Bødtker, Chiaki Ito, Air Dolphin and many more.