Thursday, December 15th, 2016
The 4th edition of the event took place September 10, 2016.
Syeahskate is a group of friends from Athens, Greece who love to blade. We have turned our residential home into a blade – house! Equipped with terrace rail-boxes, an indoor bowl, a handrail and more! Visit Athensbladehouse.com.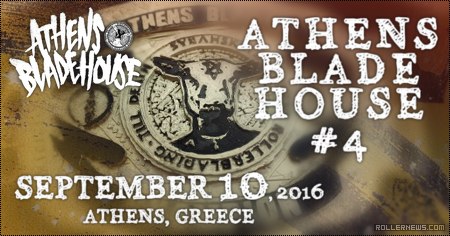 Shot by Chris Tsounis & John Boukras. Cut by Nick Kouros (Nickkouros.com). Music: Rancid – The wolf.
Results
Best Trick: Dan Collins (London)
Best Over 30s: John Cico (Athens)
Heavyweight Champions: Lubos Turek (Prague) TIE with Dominic Bruce (Stonehaven)