Wednesday, February 1st, 2017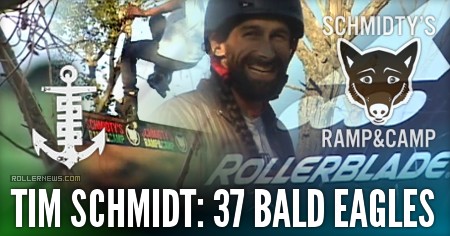 Tim Schmidt is a extreme rollerblading legend. It was an honor to be able to live with him at his private ramp in West Lafayette, Indiana multiple times in 2016.

Here is a short video that was filmed on his thirty seventh birthday. He wanted to shoot a solid video for his sponsor, Rollerblade. This gorgeous piece of history is what panned out. Featuring Cameo skating by Philip Moore, and Mike Messenger.
Thank you for all you do for aggressive skating Tim. Thank you for building Ramp & Camp. We can't wait to be back. – Southernscum.com.