Tuesday, October 14th, 2014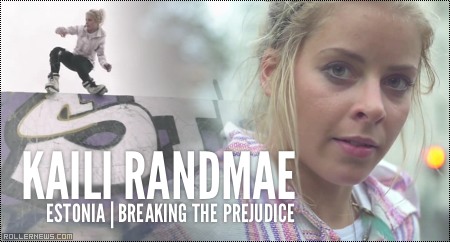 Kaili Randmae, an inspiring Estonian girl studying medicine in Finland, has found her balance through pursuing the extreme hobby of skating and practicing a nurturing job as a nurse.
This short film was made for the Zooppa contest SCA: AWE-inspiring Women. Filmed and edited by Priit Palumaa. Additional filming: Mats-Kaarel Ruus, Kaspars Alksnis.
Previously: Kaili Randmae (Estonia): 2013 Edit.