Thursday, September 29th, 2016
The third in a growing series of real street competitions held by pro skater Jon Julio. This time we find ourselves in Escondido for an out battle among the top street pros during the ASR weekend.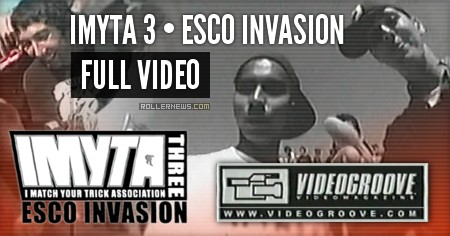 The coverage takes you behinds the scenes and captures exclusive industry leader interviews right alongside the competitors. Josh Petty makes history at his old stomping grounds while picking up a cool 2000 dollars. You will not find better coverage of what happened that glorious day in Esco.
Video courtesy of Rollerblading VHS archive.