Wednesday, March 12th, 2014
I shot the clips for this edit as often as I possibly could over the past year in San Francisco, Florida, Thailand, and Southern California.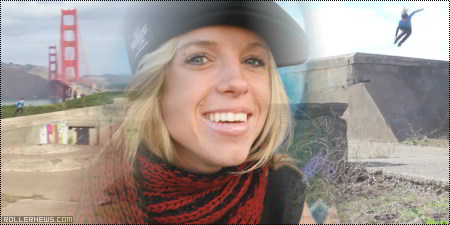 This is the very first full length street edit I've ever created in my 19 years of blading and it has always been a goal of mine.

My friends and wife made it possible for me by filming when our busy schedules would allow for it. I'm super grateful for them and my sponsors for pushing and supporting me. Unfortunately I tore my ACL while filming for this, but I'll be back as soon as possible and will hopefully make more blading bios when I am. Hope you guys enjoy this one! – Fallon Heffernan.
Music: Lindsey Stirling – Crystallize Mashup Remix by Wild Children, Miley Cyrus – Do My Thang. Photo: Fenfanix.
Previously: Fallon Heffernan, Raw Clips by Daniel Scarano.