Thursday, October 9th, 2014
With all your favourite pros. Section of Chris Haffey at 16:00. Also featuring the famous leap of faith slam with Ian Brown (24:35).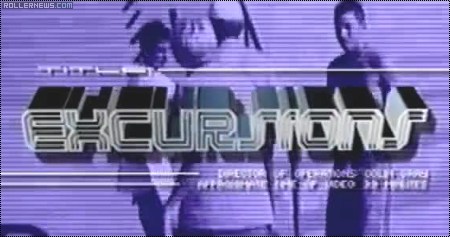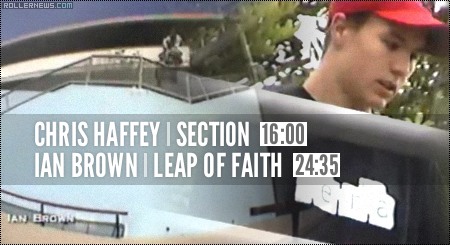 Bonus: Ian Brown vs the Leap of Faith (2000) by Jan Welch
Song: Pink Floyd – Wish You Were. 2012 Repost.
In 2000, Ian Brown from Australia attempted to jump the now infamous "leap of faith" in San Diego for his first and last time.

Unlike everyone before and after him he did not jump the "leap of faith" by simply acid dropping over the top of the rail.

Ian tried to clear the first set and the part of the flat before going over the rail.

He did not have enough speed and hit the rail with his lower back while rotated 180. This edit was made and never released.

It was supposed to appear in United Front 2: Trash (2004) as a bonus section but there was not enough space left on the Dvd to include it.
Thanks Anon.