VLC Crew (Spain) presents a film by Angel Zorraquino.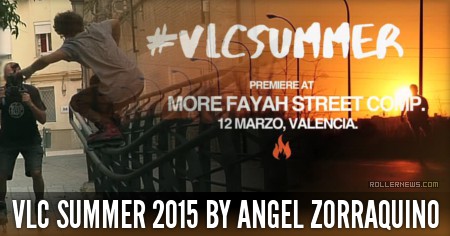 Starring Alex Cebrian, Teles Angel, Joni Prados, Felipe Batista, Carles Durich, Carlos Campillo & rest of the VLC Crew. Co starring David Serrano & Pelayo Gonzalez.
Premiere at More Fayah Street Contest, 12 March 2016 in Valencia (Spain).

Support Rollernews:
make your purchases on
Amazon via this link
. Thanks!
Tags: angel zorraquino, spain, vlc, vlc summer