At a time of change and influence, VG22 comes with another classic. There was over a year and a half of filming and traveling that went into the making of a very special issue entitled VG22, Coast to Coast.

VG22 features some of the best skating recently captured. The featured profiles include: Ben Weis (MN), Brian Aragon (CO) , Cameron Card (UT), and JC Rowe (MI).

The Skate Stop this issue is a visit out to the outlaw life at JB's house in Arizona , where there is plenty of partying and amazing spots. This is also Dave Paine's last issue as full time editor, so enjoy a Director's last wack at all the favorite sections that made VG so infamous. There is plenty of B Role and Bonus sections in the DVD menu, so enjoy over 100 minutes of hotness.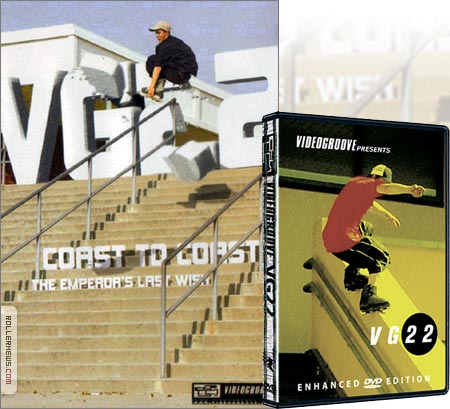 Bonus Sections:



Support Rollernews:
make your purchases on
Amazon via this link
. Thanks!
Tags: full video, videogroove