Some of the VC team went over to China to catch up with the guys doing shows in Tianjin and Beijing.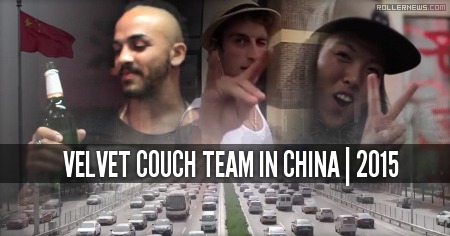 Featuring Paulie haack (Razors Australia), Rob kellet (Remz Australia), Oliver Czaja, AJ Stine, Gerard Ahrens, Jamie Sims, Mitch Macrae, Marc Gyver, Benjamin Hudson (igi), Diego Galdames Salazar & Denis Gul.
Previously: Paulie Haack (Australia): Velvet Couch, 2015 Profile.

Support Rollernews:
make your purchases on
Amazon via this link
. Thanks!
Tags: china, mitchell macrae, paulie haack, tianjin, velvet couch