Monday, March 9th, 2015
Edit of the raw episodes released (EP1 | EP2) by Jero in 2010.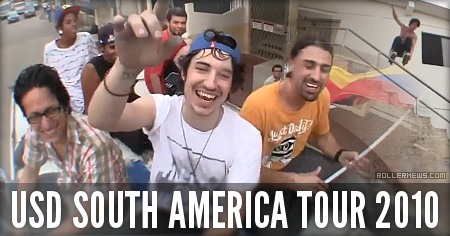 In February 2010 USD embarked on a 4 country tour through South America with Billy O'Neill, Demetrious George and Jeremy Stephenson. This RAW series takes you behind the scenes of what you usually see, and into the life of a pro skater on tour. Travel with us as we take you along for this epic adventure.