Wednesday, December 30th, 2009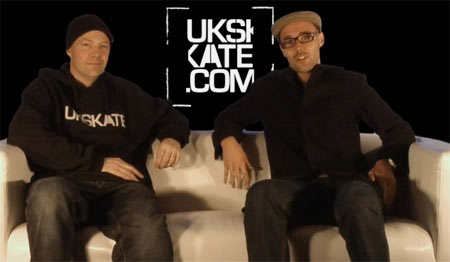 SlammJamm 11 took place on the 16th & 17th Oct 2009 at Rampworx Skatepark Liverpool England, this was the 11th year of theGathering. Here David McNarmara interviews Steve Bass who was also one of the major sponsors of the SJ11. David gets an insight into the origins of UKSkate, the creation of the new skatepark and the ever developing UKSkate team.

Interviewer: David McNamara.
Main Camera : Simon Mulvaney(Editor) & Guy Gotto.
Sound : Neill McCartney.
Motion Graphics : Anthony McGrath.

Music : You've Got Maelstorm by Blockhead

theGATHERING : SLAMMJAMM XII 15-16-17TH OCT 2010.