Thursday, November 17th, 2016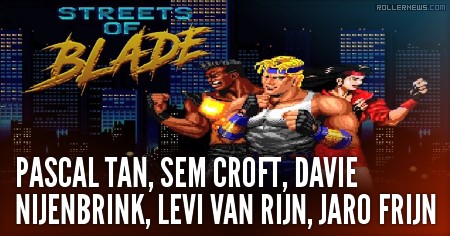 Streets of Blade, 5 days, 5 riders is a concept launched by Alex Burston (more infos on Facebook). Bring your crew, post an edit, may the best video win. The edit by Cavin Le Macon took first place, 2nd place: The Warriors by Ed Inglis (video on Youtube), 3rd place: FTP Poland by Michal Luczak (video on Youtube).
400 Team members: Pascal Tan, Sem Croft, Davie Nijenbrink, Levi Van Rijn & Jaro Frijn. Filming and editing: Cavin Le Macon.