Sunday, February 12th, 2017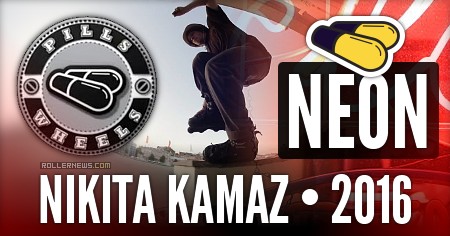 Cities swoon in neon light at night. But your day has never finished with darkness. This time Max Shirokikh made this video cooperating with Nikita Kamaz, while editing. Day and night shots are mixed seamlessly into the tricky sequence. All the Kamaz edits made by Max are filled with pleasant vibes. By the way, Nikita is even more into music nowadays. That is what you can feel from his edits.
Rider: Nikita Kamaz Sergeev. Filming: Maxim Shirokikh. Editing: Maxim Shirokikh / Nikita Kamaz Sergeev. Music: dj 5$ – neon. Yaroslavl, 2016.