Tuesday, August 6th, 2013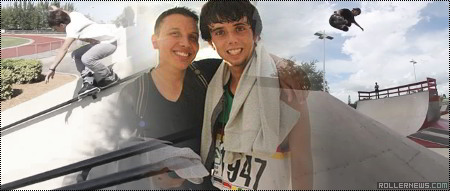 Roman Daricek is a rollerblader from South Florida who's been blading since he was 8. He has been around for a long time, use to have sponsors such as Deshi, 2nd Regime, Esoteric, Remz and a few more back in the day.

Here is a small section of Roman that I've been working on, I saved the best clips for my Battle My Crew section. – EZ Goezy.
Previously: Roman Daricek, 2011 UWR Section (photo).