Monday, November 28th, 2011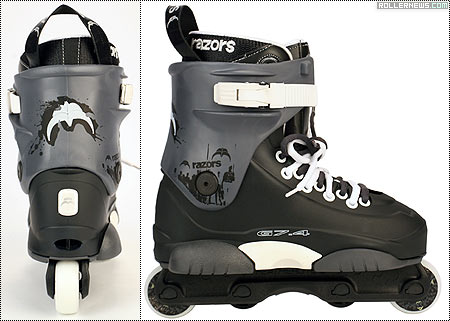 The Razors G7.4 is the latest sequel of the popular Genesys skates series. It comes a perfectly pre-grooved backslide plate which is perfectly aligned with the groove of the frame and does not require any break-in time. It fits tightly into the boot providing more control and direct contact in boot tricks.

The Genesys liner features solid padding, an articulated ankle shape and tongue attachment to prevent shifting and moving. GC's legendary Featherlite 2 frame is literally indestructible, superlight and slides like butter. It comes with 42 mm anti-rocker wheels with aluminum spacers to allow just enough spin to roll over bumps and stairs.

Razors high performance team wheel perfectly complements the quality of the skate.

Also included is a free multi-purpose Razors tool with 4 and 3 mm allen wrenches and bearing pusher.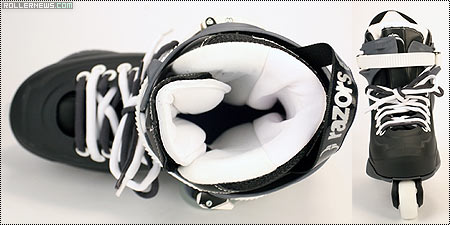 Features
– GC FLT2 frame
– Genesys liner with extra thick padding
– Replaceable Soul frame
– Replaceable backslide plate
– Perfectly aligned backslide plate groove
– Oversized heel pad
– 42 mm anti-rocker wheels
– Razors tool
– ABEC 5 bearings
– Razor 56mm/90A wheels
Sizes: 6-14, plus size 10.5 ; G7.4 complete 199.00 ; Boot-only 169.90.