Saturday, March 28th, 2015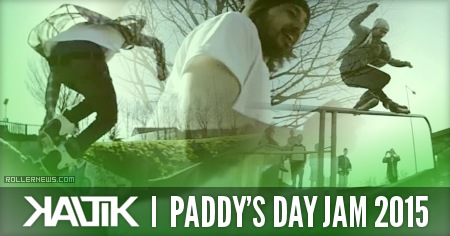 Featuring Dano Gorman, Albert Hooi, Zima Balazs and Conhuir Manweiler. Filmed by Adam Szymanski, edited by Colm Moore.
Thanks Sanit (forums).
Trivia: Saint Patrick's Day, or the Feast of Saint Patrick is a cultural and religious celebration held on 17 March, the traditional death date of Saint Patrick, the foremost patron saint of Ireland (Wikipedia).