Wednesday, June 4th, 2014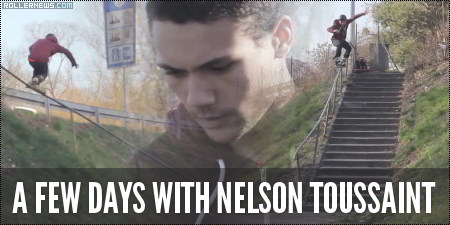 Here's the footage I could get from a couple of days I spent with my boy Nelson Toussaint. We filmed in Strasbourg, Lyon in France and the rail is located in Germany. Hope u guys enjoy this. – Maxime Merkel.
Filmed with a c.550d (Canon EF 50mm/1:1,8), a c.650d (Walimex Pro Fish-Eye Objektiv 8 mm/1:3,5) and also a homemade steadycam. Cut with Adobe Premiere Pro and Ae.