Sunday, March 21st, 2010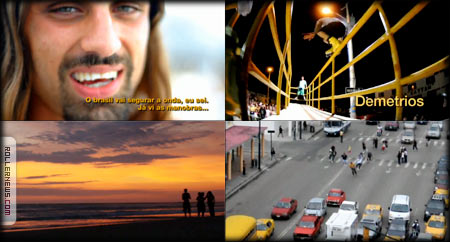 Mundo Urbano, made by veteran skater Rodrigo Lagoa, is a broadcast featured on ESPN & Mtv Brazil.

The Show is availiable there in all airports Indoor TVS, ALE gas stations and more than 87 restaurants in Belo Horizonte and Sao Paulo.

8 brazilians on a crazy trip to Peru / Ecuador. We went to ecuador for WRS competition with a conection in Lima / Peru and skated with Carlos Caramelo Sandro "lili" Timoteo and a few of his friends.

In Ecuador we met Jero, Billy Fish Oneil, Keny and George Demetrios.
Part 1:
Part 2:
Previously: