Saturday, November 9th, 2013
The MTV EMA touches down this weekend in Amsterdam and from the buzz in the city, there's no doubt it's going to be an out of this world party.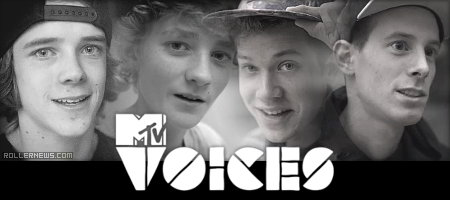 You might know it as a city of culture, canals, coffee houses, and chill – and home to MTV Voices first ever Pop-Up but what's it really like to live in the "Jamaica of Europe"?

Four Amsterdammers show us their city, from the blades and ramps that make it their home. If you don't like big falls, from big heights, probably don't watch… Article on Mtvvoices.com.
Featuring August van der Velden, Levi van Rijn, Pascal Tan and Thijs Tel. Visit Mtvvoices.com.