Thursday, May 27th, 2010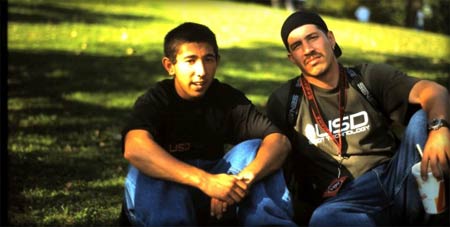 up: Brian Shima & Mark Korte, back in the day.
quoting a mail from Mark Korte:
Hello Everyone!

I would like to inform you of some changes in my own personal life.

After getting back into the game, I have seen that I am basically too old for this stuff lol!

Having a family and a commitment to the US Military as well as my private life has shown me that I am going to have to go into a different direction than I have been, and Powerslide and myself will part ways, but as always with a good feeling, and good times.

I want to thank all of you for dealing with me, and I want to thank all of you for helping me put alot of programs together, and doing your best to make things better.

This will be my last week at Powerslide and I will be moving on and fulfilling a commitment I have to the US Army, and moving into a different lifecycle.

I would like to thank both Matthias Knoll and Stefan Gohl as well as everyone here at Powerslide who believed in me and thought it would be good for me to get back in the thick of it, even if it was for a short time… I will remember it well.