Thursday, January 16th, 2014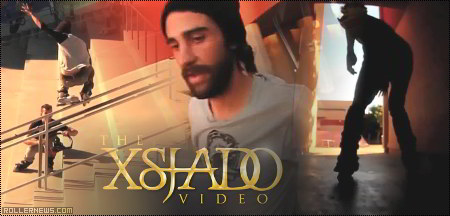 The Xsjado Skate Company presents a film by Paul John. The Xsjado Video starring Chris Farmer, Jeff Stockwell, Ben Schwab, Jc Rowe, Paul John, Dustin Werbeski, Victor Galicia, Kevin Yee, Lee Martin, Mike Obedoza & Marcus Benavides.
Filmed by Brandon Negrete, Jc Rowe & Paul John.
Song: Jim Carroll Band – Wicked Gravity
The Xsjado Video: Victor Galicia + Intro, Dustin Werbeski, Mike Obedoza, Kevin Yee, Lee Martin, Homies, Leftovers, Trailer | Visit Xsjado.com.
Previously