Sunday, February 7th, 2016
True believers to the brand, these ambassadors for Xsjado still represent in many ways some of the skating styles that Xsjado began with laying down hammers with just overall good blading.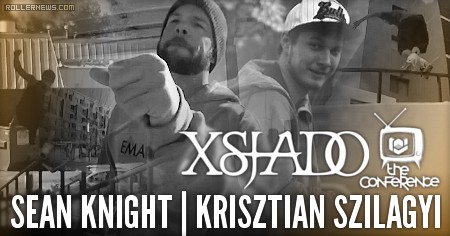 These two represent cold countries, Krisztian Szilagyi – Hungary in Europe and Sean Knight in Calgary, Alberta – Canada and have never bladed together but, have blading styles that compliment well with each other. Motivating each other from across the pond these inline skater's are some of Xsjado's finest doing amazing things in their locations.