Wednesday, October 28th, 2015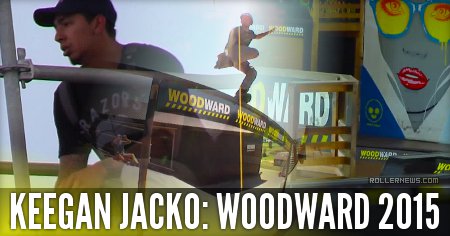 I met Keegan Jacko at Woodward East this summer and after the first skate session I knew I wanted to work on a profile with him.

When he came to Woodward that was his first time skating in almost a year. This section had to be cut short due to the fall at the beginning of the video.

The mini mega tore him up with multiple bad falls that caused him to not be able to skate for a few days. This is what we captured in a short 2 weeks! Hopefully we will see more from him!! – Patrick Andersen.