Tuesday, October 7th, 2014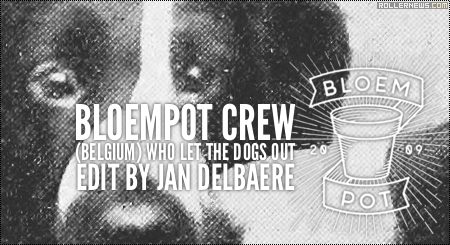 This year has been different for the crew. We all had to face becoming adults. Some of us had no money, a broken body or a broken heart. It was different. But still we found some time to put all of the responsibillity aside and enjoy the good life.

Next to side projects I still had time to make this 13 a good old bloempot episode. So open your beer, smoke a good one and enjoy this episode. – Jan Delbaere.
Featuring Jan Delbaere, Gilles Buelens, Yuri Debouvry, Jurgen Depoorter, Koen Wilna, Tom Couvreur, Mathijs Delbaere, Antony pottier, Jeremy Kesler, Bjorn Elias, Guillaume Debuf, Mathieu Hennebert, Remy Meister, Ganesh Rios Gonzalez, Adrian Pichon, Bruno Willemarck, Thor Galle & David Lowyck.
Filmed by Jan Delbaere, Koen Wilna, Yuri debouvry, Tom Coevreur. Edited by Jan Delbaere. Optional music.