Posts Tagged 'james merrills'
Thursday, November 28th, 2013
Friday, November 8th, 2013
The Quit Your Life Tour. An idea to make an edit in each city with a different camera/ filmer/ editor.

After five months away from my home in Denver, CO, I flew back for a few days before heading to Wichita, KS for 3 weeks with my good friend James Merrills, who had just relocated there for work.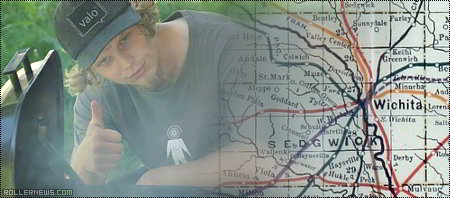 I was immediately blown away by the sheer amount of street practice rails, but James did a pretty good job of steering me away from them, pushing me to skate more interesting spots even if I didn't really want to.

Wichita was a very different sort of filming experience being that it was just James and I for 90% of the filming. Coming from making the Seattle edit and the Portland edit in the same month, filming in Wichita seemed like skating on a different planet.
At times it felt like the forces of Kansas were working against me, a tornado even touched down 3 miles away! However, we reigned victorious in the end and got enough footage to make an edit. Next stop: Denver, CO. – Geoff Phillip.
Filmed & edited by James Money with a DVX-100a + Opteka. Death in Wichita, Lawrence, and KCMO (photo).
In case you missed the first four stops on tour: