Wednesday, November 9th, 2016
Filmed in Sweden, Norway, Finland, Germany, Portugal and Austria. Don't miss the Hanglosers Superbowl at the Winterclash 2017 (February 16, event on Facebook).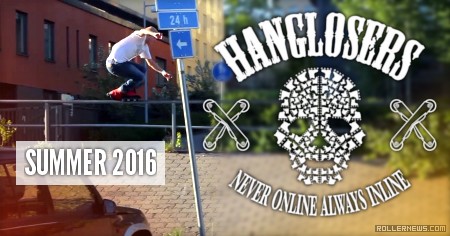 Skaters: Emanuel Grau Sundstrom, Samuel Cabezas, Stefan Paul, Olav Norheim, Christofer Kohn, Emil Sejby, Krystian Zarzeczny, Nicklas Persson, Ayoub El Gharib, Martin Bergstrand, Anders Bergen, Igor Jovanovic, John Lonngren, Joakim Lundberg, Jonas Bodtker, Thomas Vega, Peter Kallio, Gabriel Gok and Konsta Kortteinen.