Thursday, February 24th, 2011
Ground Control: Welcoming | Soichoro Kanashima
Unmatched style meets ultimate function. We are proud to introduce the first frame for GC Pro Rider, Soichoro Kanashima.

Designed to match his current skate from Valo. Congrats on the new frame, it's a privileged to have on the smoothest blader in the game representing The Frame Company.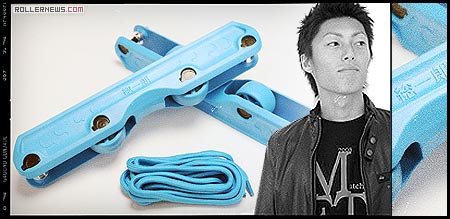 Featherlite 2 Prime Venom Green – Silver – True Blue
Larger Pictures in the forums | Visit gc-uprising.com. Thanks Patty.

New Razors Colours: Venom Green – Silver – Blue Turq