Wednesday, March 25th, 2015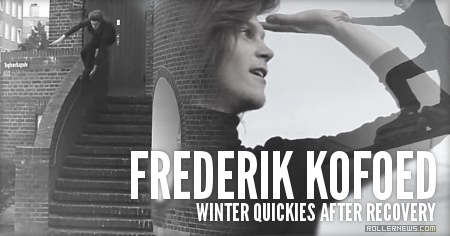 After almost a year without skating, Frederik Kofoed is back recovering from his knee injury. Here's a few clips from freezing Copenhagen in the winter. Looking forwards to summer! Filmed by Simon Lind, Casper Cordua & Kare Lindberg. Edited by Simon Lind & Frederik Kofoed.
Previously: Frederik Kofoed: SpringKing 2012 Edit by Simon Lind.