Monday, October 17th, 2011

It was a hot Sunday session trick wise and weather. A bunch of skaters came out as usual for the our annual first Sunday session in the 90 degree heat of Montebello California.

Skaters like Chosen Few pro rider Beat Schillmeier, Rachard Johnson, Coco Sanchez, Julian Bah, Jeremy Soderburg, Frankie Murcia, Joey Jaime and many others were out enjoying the session.

First Sunday November will take place November 6th from Noon till 4pm at Highland Skate Park.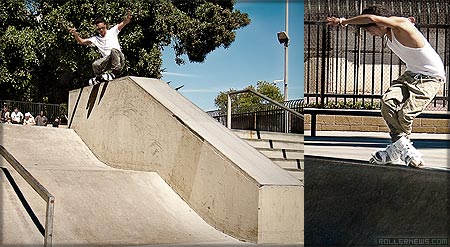 Photos: Julian Bah & Eric Rodriguez, skating Xsjados. Photos: Armando Colunga.