Wednesday, November 27th, 2013
Video mash-up of 14 skateparks and 14 bladers filmed by Eric Woods and Greg Freeman.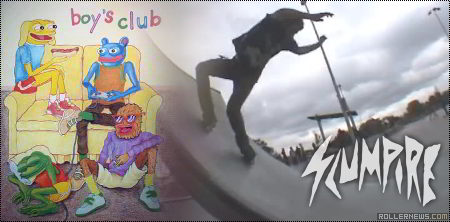 I know a lot of park edits have been coming out of the Scumpire closet lately, but who can blame us?

We get 2 to 3 new multi million dollar skateparks a year, sometimes a season. This leaves the boys and our visitors with plenty of stuff to skate: day or night.

This last summer we had a lot of out of towner's, mostly from the east and Greg treated those boys to the best skateparks we got. This is by far the tightest park edit to come out of denver in a while.

Enjoy, and try not to get too bummed about your shitty local park… It will get better. – Scumpire.
Featuring Greg Freeman, Justin Diaz, Tom Leong, Jeremy Spira, Dennis Illingworth, Eric Woods, Dustin Spengler, Dan Armbruster, Carter Leblanc, Zac Burlingame, Jimmy Cisz, Sean Mcauley, Trevor Tylosky & Jake Voss.