Monday, January 13th, 2014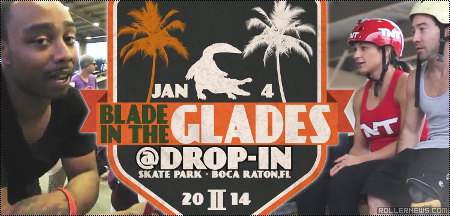 The 2nd annual Blade in the Glades was held this year on january 4, 2014 at the Drop in action sports complex in Boca Raton (Florida). 11185 Palmetto Park Road, Boca Raton, Florida 33428. (954) 295-9894.
Results
Ramelle Knight
Jon Fromm
Chris Moraco
Previously: Drop in Action Sports Complex (Florida), Edit.