Wednesday, October 19th, 2011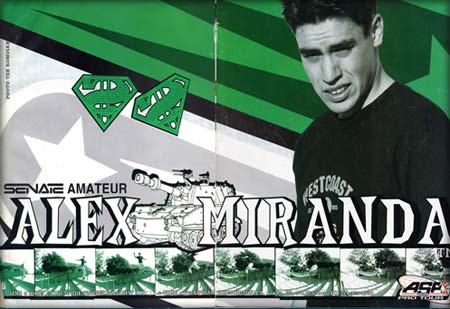 Photo: Konoske. Courtesy of One, Blade Life: An Interview with Alex Miranda. Posted here.
"This edit was made commemorating my section in the Senate team video: Day of the Rope.

That was made about 15 years ago. I thought it would be cool to use the same song that Arlo Eisenberg chose for me back then.

I've had the greatest times of my life blading, and plan to roll for as long as the body can handle." –Alex Miranda.

Filmed and Edited by Aarin Gates with help from Demetrios George and Quinn Feldman.

Song: Jimi Hendrix – Castles Made of Sand.
Alex Miranda: Day of the Rope (1996) + Amateur (1999)