Wednesday, August 6th, 2014
Final section of Cruisin 4A Bruisin and it's my good friend Ben Poling. Ben is a interesting person to hang out and film clips with.

I have known him since he was a young teenager and over the years have seen him go through many changes and transitions in life as we all tend to do. The good thing about Ben is he doesn't forget what its like to struggle with something and has always been a supportive friend to others and a amazing rollerblader at the same time.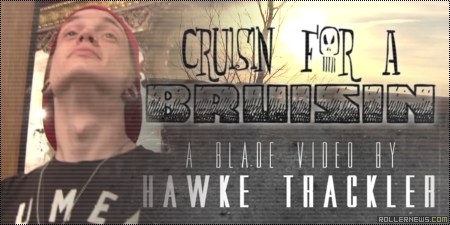 I always enjoy filming Ben because he is the type of guy to not really beat around the bush when it comes to filming and if he thinks he can do something he can probably do it so he will just try. Its not careless but I feel its confidence and the way he blades shows that.

He has good work ethic, usually has a positive vibe and I have gained alot of respect for Ben over the years. He continues to impress me on and off the skates and I am happy to have been able to make another section of him. – Hawke Trackler.