Monday, November 19th, 2012


up: Chris Haffey & Stefan Horngacher.
The first ever Nitro Circus Live European tour kicked off with a huge double header in Stockholm, Sweden.

17,000 screaming Swedes bore witness to all kinds of carnage on the DC Gigant-A-Ramp, and from the 12 strong group of world class FMXers. Visit Nitrocircuslive.com.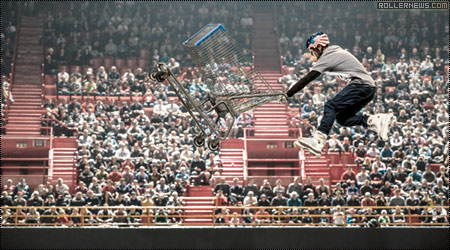 up: Chris Haffey at Stockholm Globe Arenas | Larger picture + thread on FB.