Thursday, February 4th, 2016
The Real World is a term by the redpills to refer to the reality, the true physical world and life outside the Matrix. – John Lyke.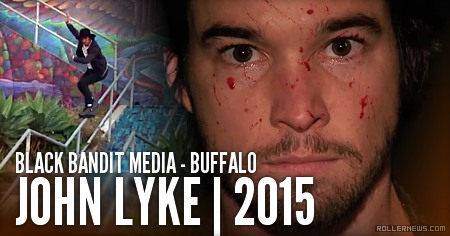 Black Bandit Media's ninth rollerblade film Buffalo brings you high action rollerblading like you've never seen it before. Starring Mike Dempsey, Mark Rosen, Nick Taylor, Casey Geraghty, and John Lyke. Full Video.
Knowledge is Power. * Not responsible for any injuries due to drinking blade juice, including death. Intro starring Kyle Garrity & Mark Golembeski.
Black Bandit Media, Saga:
Breakfast | Lunch | Dinner | Dessert | Breakfast III | Wings.