Tuesday, April 28th, 2015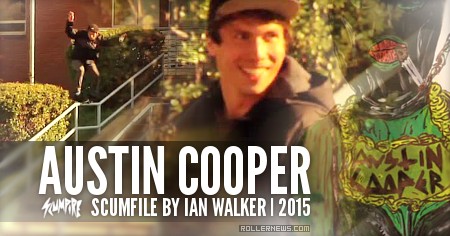 Austin Cooper started skating with us this spring, and shit was he hungry. The kids got some pretty smoove mooves, and truly gives zero fucks if you got a DAB or two for him.

This part really came together and im sure it will be the first of many from the DOOD. Visit Scumpire.com.
Previously: Austin Cooper (Dallas): Autumn 2010 by Kristian Payne.