Sunday, August 16th, 2015
It might be august but summer ain't over yet. The Cash Clip is back and this month the trick is wallride!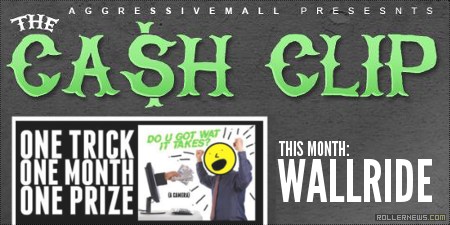 In case you haven't heard, the Cash Clip is world renown competition where anyone (except Kyle Nolte and Victor Arias) can enter. You simply go out and do a wallride, film it, and post it up to the Facebook event page.
The winner for the previous Amall Cash Clip (Top Acid) is Tasnadi Bela (clip on Facebook).