Tuesday, April 19th, 2016
Alex Burston and myself spent 9-10 days/ nights in London working on a section together. During the day, it rained a shit load, so the majority of skating was filmed at night. – Jon Lee.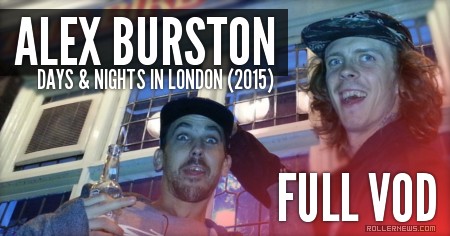 We donated just over £400 ($576) to the Centrepoint charity for the young homeless!

Alex Burston and I have decided to release this section online for free, although if you do fancy making a donation, head over to the Centrepoint website.

We Thank you all, and enjoy! Almost 10 minutes of goodness for your bleeding eyes, babycakes! – Jon Lee.
Previously: Alex Burston: Days & Nights in London (2015) B-Roll.