Friday, January 20th, 2017
I want to share with you as much of my general every day life as possible, without it getting too boring. With this episode being the first one it is 20 minutes in length. Future episodes may be shorter. Or may not. Either way, watch it its WELL GOOD! – Alex Burston.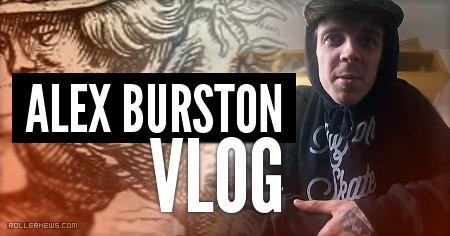 On the fist episode I travel to Bristol to see Mark Trebble to hang and film some skating. I go from Bristol to Peterborough to visit Matt Ford to hang, skate and also go check Adrenaline alley skatepark in Corby.
Featuring Wez Davis, Laura Hemming (Lemon), Mark Trebble, Ollie Jones, Sam Davies, Matt Brown, Matt Ford and Allan Chalmers.
Music: #1: The Natural Curriculum-Chalk-Jazz club, #2: Riddle-Electric, #3: Elevator music 1 hour, #4: The investigator instrumental-Pro P, #5: Skittles-Tip-i-cal-ly, #6: Circus theme music, #7: Realest to do it instrumental-Pro P.