Monday, February 13th, 2017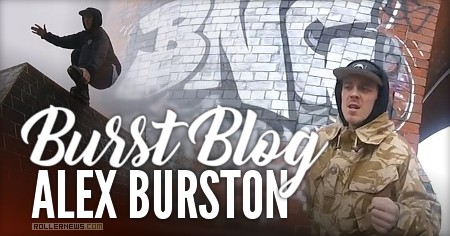 In Manchester. Game of skate with Elliot Stevens and Jemelle 'JAM' Booth. Jam in hosptial. Skating Hulme skate park with Laura 'Lemon' Hemming on a fresh sunny day. Watching old footage with Scott 'The head' Hallows. Stockport DIY aka BONES skatepark with Tim Foil. Chips and gravy and chess. Macclesfield skatepark. Red Edward reborn. Lovely week.
Featuring all of the above and Dave Walton, Chris 'Bossman' Barrett, Ash Burgess, Dan James, Liam Randal, Tim Foil, Steven Burston and Ollie Sibbald / XB4T.
Music. Song 1: The Natural Curriculum-Chalk-Jazz club # Song 2: Skittles- Tip-i-cal-ly # Song 4: Realist to do it instrumental-Pro P # Song 5: Levelz- ROWDY BAD # Song 6: The mouse outfit 'Sit back' feat. Mufasa & Black Josh # Song 7: TNC.