Friday, February 3rd, 2017
2017 Dubtown Showdown. Held at Olliewood Skatepark in Dubuque Iowa.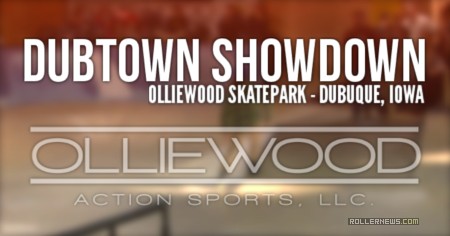 OG Division (30+). Special thanks to Jared Reddrick for filming this while I skated. Also featuring Drew Paris, Shawn Rodriguez, Brian Simonsmeier, JR Terronez, and more. – Aaron Schultz.
OG Results
Dan Griffith
Joe Dummit
Aaron Schultz
Photo Gallery on Facebook (login required).