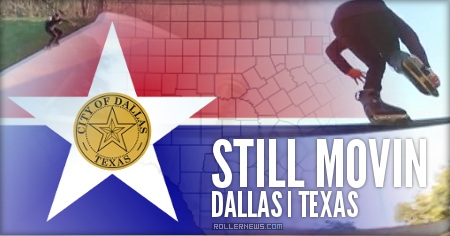 I bring to you my first online project about Rollerblading in the Dallas (Texas) area featuring profiles on Troy Maimone, Nate Landerholm, Joseph Poe, Josh Navarifar, and Myself. Also mini views and park montage of the homies. – John Sullivan.


Previously: Fritz Peitzner: Still Movin (2015) Section.

Support Rollernews:
make your purchases on
Amazon via this link
. Thanks!
Tags: dallas, john sullivan, still movin, texas