Featuring skating by Travis Rhodes, Josh Broughton, Brad Anthony, Tim Sloan, Tanner Tyree, Austin Loomis, Mark Wojda, and Stella Foley.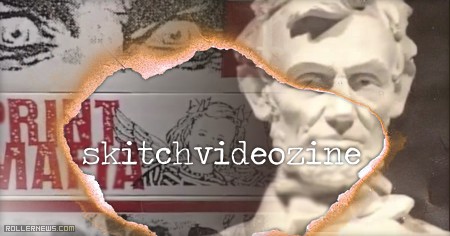 Also featuring the very first BladeTrade Live. Both events were held in the summer of 2015 in Louisville, Kentucky.

In height of the many Ky Battle fundraisers currently panning out, it simply feels authentic to let this section make its way to the wide and wonderful world web.
As seen in SKITCH the first issue. The full length video is available on Sellfy. Skitch the second issue will make its debut appearance(s) in June 2016.

Support Rollernews:
make your purchases on
Amazon via this link
. Thanks!
Tags: skitch video, skitch video 1, southern scum