3 days with Gin Remy Meister tonic in Barcelona by Jey Mcfly.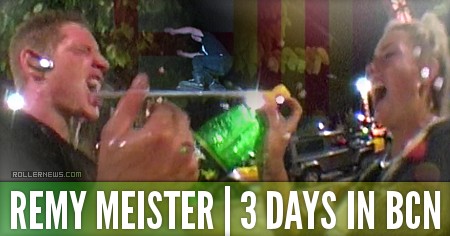 Started in a bar in MTP and 3 days in Barcelona with Remy Meister and Edwige. Beers and gin tonic, no sleep, fitness and yoga. Another mcfly videofART.
Previously: Hangover with Remy Meister & Jey Mcfly (2015) RAW.
Filmed after the Roskilde Festival 2015 by Quentin Lagache.

Support Rollernews:
make your purchases on
Amazon via this link
. Thanks!
Tags: barcelona, jey mcfly, remy meister