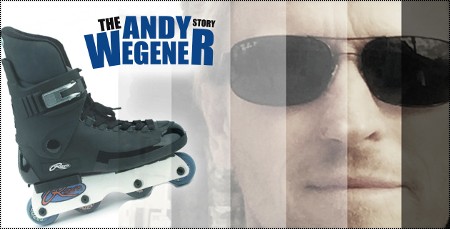 Have you ever wondered who the people are who are making the real shit happen when it comes to producing blading products? I'm not talking about your mates clothing company or the pro-skate which claims its "designed by [insert pro skater's name]".

There's some hidden faces in our industry who have risked it all by putting in thousands of Dollars, even more work hours and in some cases a creative genius to bring you innovative products.

Some names spring to mind when I think of the faceless heros of product development: Mattias Knoll (Powerslide), Sebastien Laffarge (Seba), Pieter Wijnant (Adapt), Rachel Lin (K2), Kenneth Dedeu (Powerslide), more recently Xavier Raimbault (Trigger), even Tom Hyser (Rollerblade)… but none more than the ultimate blade industry mogul Andy Wegener. […]
By Jake Eley – Full Article on Supercoolblading.co.uk.

Support Rollernews:
make your purchases on
Amazon via this link
. Thanks!
Tags: razors