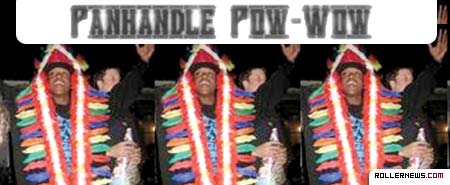 Holy crap that was one of the best street comps I have been to in a long time. On Friday while heading down to the Pow-Wow my car car unofficially died. What a bitch-ass way to start off the weekend.

After a night of frustration and a Saturday missing the comp I found a guy working at AVIS car rentals willing to rent me a brand new 08 Corolla with 70 miles on it for $21.99 per day. I have to say that after my car died I really wasn't up to the challenge of still going to Tally, especially knowing that I was going to miss the comp, but for a car that cheap what can I say. Sometimes that little skate devil just starts yelling in your ear and you have to listen. Plus, I was the only one who had a copy of Radius Issue 3 for the official premiere and couldn't let our obligations go to shit. Anyway we made it down to Tally just in time for the after party and had a great time.

Charles filmed the comp all day along with a bunch of other guys hoping to get the good shots and we decided to talk to a few of the other filmers about giving them a chance to contribute their edits for our site. One of them held out, which was awesome, and the other guy we talked to threw together this SIX minute edit of the day. Special thanks to John Crites for coming through with the madness that was, is, and will always be the PANHANDLE POW-WOW. By the way, Blake Taylor is the man, and thanks to Denial, Vibralux, Becca for the photos, and all the skaters that came to Tally to be part of the comp. This is what skating is all about.
Download: pow-wow-JB.mov / skatelife.tv
Results:
1st- Montre Livingston
2nd- Joey Chase/ Jon Jon Bolino
3rd- Frankie Irven
Thanks JC.

Support Rollernews:
make your purchases on
Amazon via this link
. Thanks!
Tags: pow-wow