Check this printed Stimorol Shift Ad (via).
The concept is simple. The skater's colours change to match with the flavour of the gum as he skates around the city, in and out of traffic, down rails and gaps.
Note the different skates on each foot, red = street setup ; blue = ice skating setup.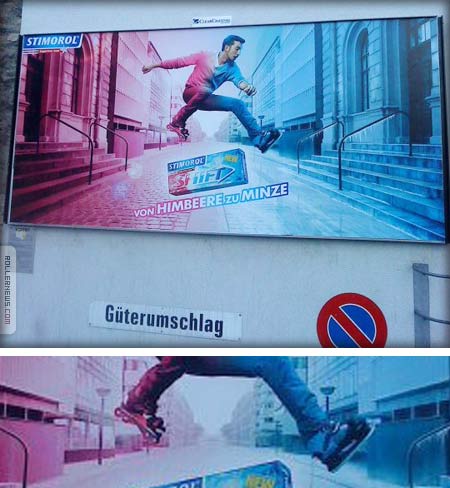 Can't wait to see the final video too. Feel Free to post photos if you see the ad near you ;)
Previously

Support Rollernews:
make your purchases on
Amazon via this link
. Thanks!
Tags: oli benet