Northwest Shred Tour 2016 (5th year): June 2-5· Missoula, MT.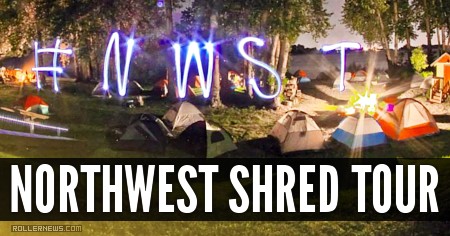 The Northwest Shred Tour 2016 took its roots to the Big Sky country. Hosted by Cameron Talbot and Kellan Zinkgraf, to venture through Montana's rugged wilderness. Starting in Missoula and making our way north towards Glacier National Park, and finally ending at Montana's newest skatepark in Browning: Thunder Park on Blackfeet Reservation.

Support Rollernews:
make your purchases on
Amazon via this link
. Thanks!