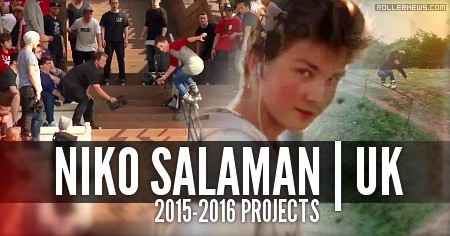 Tense experimental trailer from just a few of the projects that have started so far this year, including my Slaptap section which will be released soon, The Blade Clothing full section currently being filmed in Wales, and my own self made part which will mainly be based in Bristol. Alongside 2015 unreleased footage from France at the Cajarc rail (all six angles at the end).
Music by M83.
Previously: Niko Salaman: Thursday session by Mark Worner (2015).

Support Rollernews:
make your purchases on
Amazon via this link
. Thanks!
Tags: niko salaman, uk