NBG Street Jam 2016 | Nuremberg (Germany).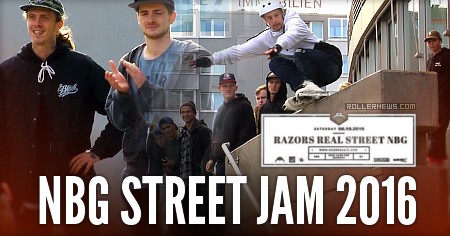 Due to a current leg injury I wasn't able to skate at this years Street Jam myself, instead I decided (with the help of my friends Evert and Jo) to get a chair an film the other guys destroying the spots! This is the result of it. – Michael Witzemann.
Camera: Panasonic HVX-200. Song: Jeru The Damaja – Ya playin yourself.
Previously: Razors Real Street NBG 2016 | Nuremberg (Germany).
Results
Jo Zenk
Victor Daum
Jan Fehlmann

Support Rollernews:
make your purchases on
Amazon via this link
. Thanks!
Tags: germany, michael witzemann, nbg street jam 2016, nuremberg